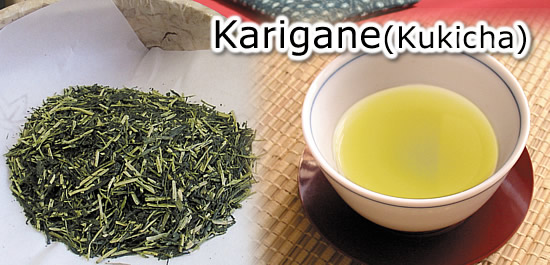 Karigane is made from parts of Gyokuro and Sencha (stems, leaves and powder) that are sorted during the manufacturing process.
Since Karigane (Kukicha) is sorted from high grade Gyokuro or Sencha it is less expensive than the tea leaves of those main products. This is of an excellent value as it has a better flavor than tea leaves of the same price range.
A special gift item and a good tea for daily drinking.